Wedding
Welcome to our Wedding Occasion Wholesale Collection. This curated selection of products is designed to add a touch of elegance and sophistication to your special day. Whether you're a wedding planner, event coordinator, or a couple planning your dream wedding, our handpicked items are perfect for creating unforgettable moments.
Our Wedding Occasion products are thoughtfully crafted to enhance your wedding experience. Key features include:
Exquisite craftsmanship for a touch of luxury.
Customization options to match your wedding theme.
Durable materials for long-lasting keepsakes.
A range of styles, from classic to contemporary.
Beverage Insulator
Experience beverage perfection with our leather Beverage insulators, where style meets practicality to keep your drinks refreshingly cool and irresistibly stylish. Furthermore, they're water resistant!
Quantity - Price
30 to 50 - $ 14.00
51 to 100 - $ 13.50
101 to 200 - $ 13.00
201 or more - $ 12.50
Place my order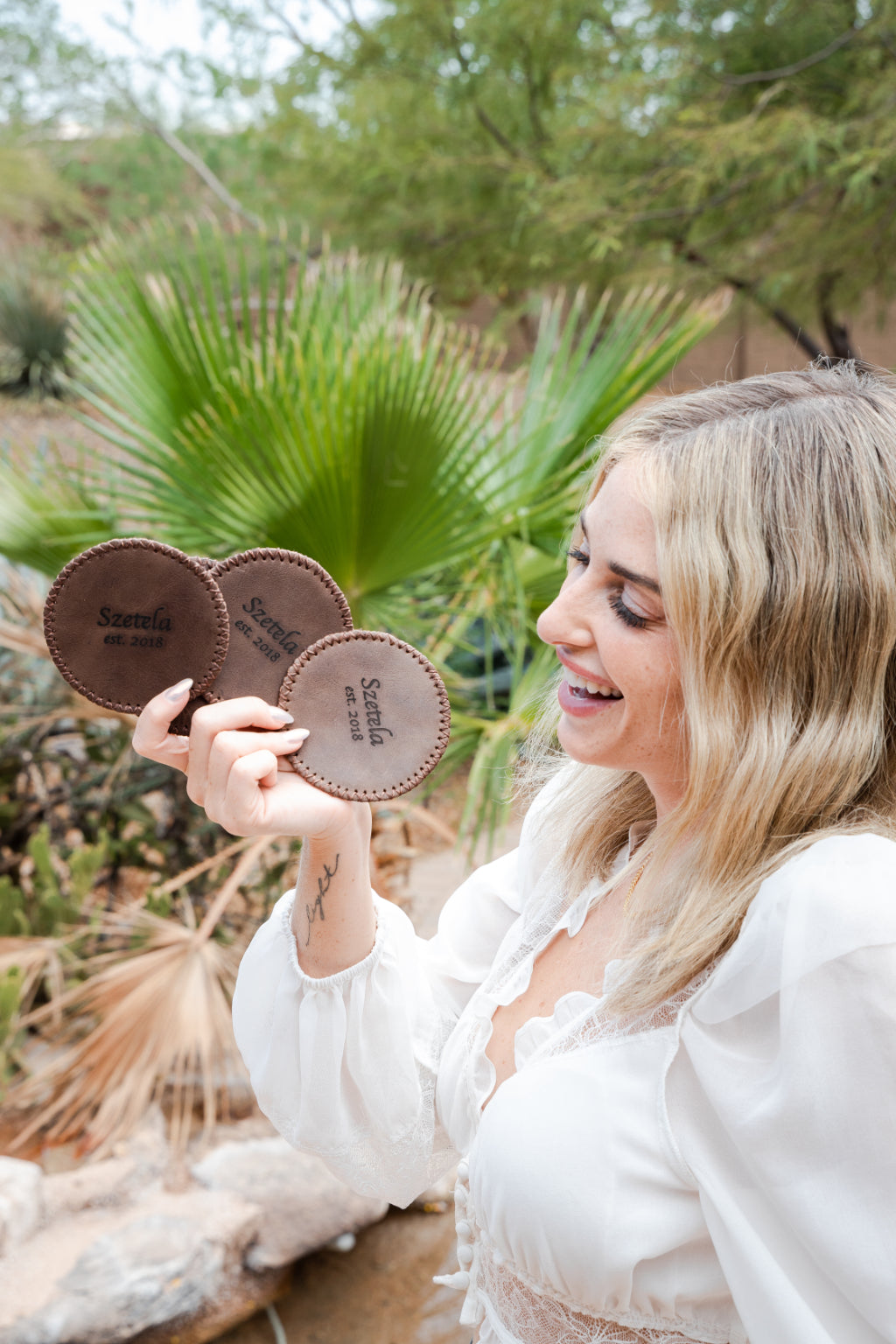 Coasters
Elevate your table setting and make a lasting impression with our premium leather coasters, where personalized luxury meets professional branding, all while providing stylish protection and unforgettable gifting.
Quantity Price
30 to 50 - $ 9.00
51 to 100 - $ 8.50
101 to 200 - $ 8.00
201 or more - $ 7.50
Place my order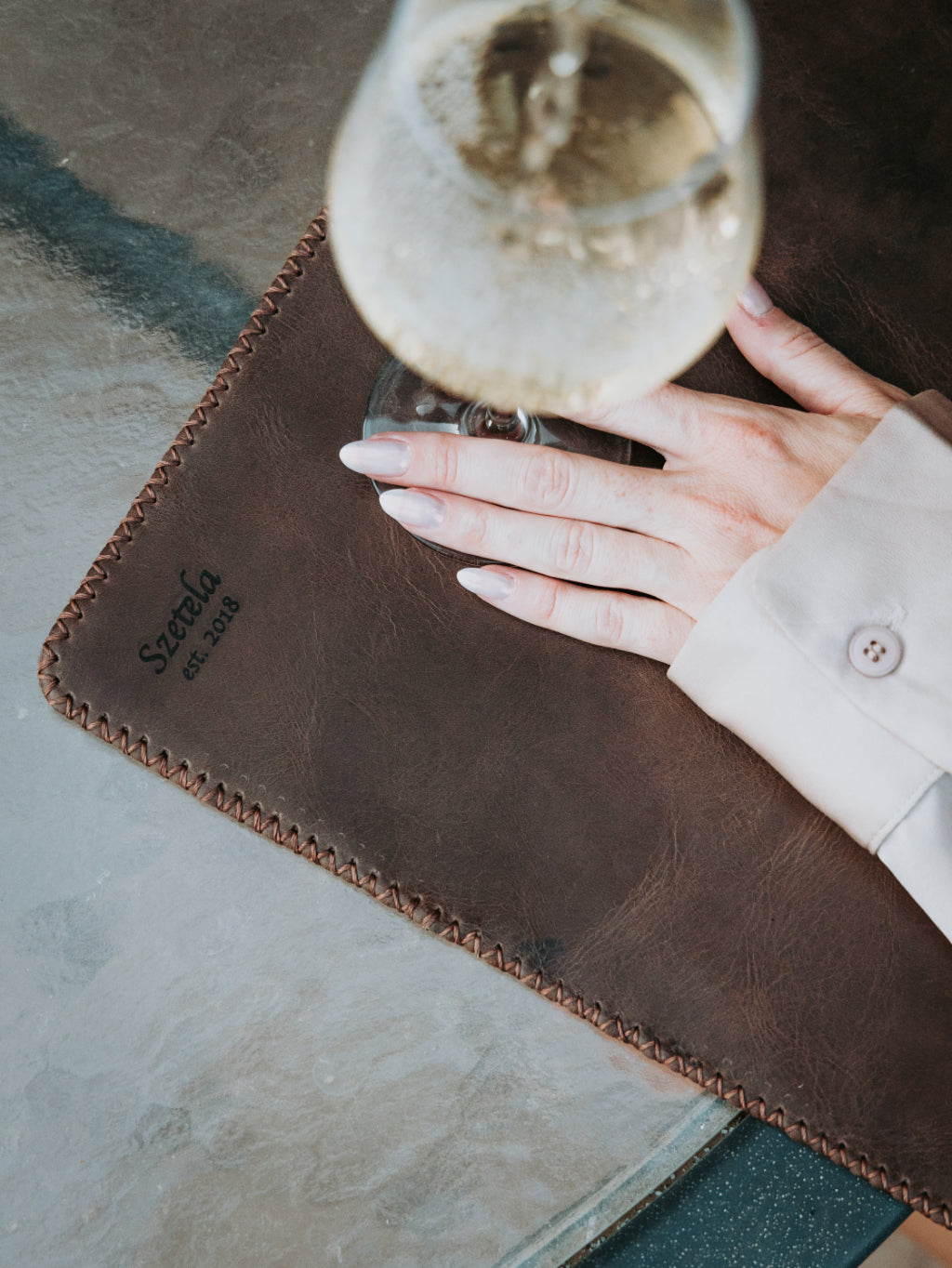 Placemat
Elevate your dining experience with our stylish leather placemats. Crafted for both elegance and durability, they protect your table while adding a touch of sophistication to your setting.
Quantity Price
10 to 20 - $ 42.50
11 to 25 - $ 41.00
26 to 40 - $ 39.50
41 or more - $ 38.00
Place my order